How to add tickets to Passbook for iOS
Updated: Jun 08, 2014
Passbook is a default app on Apple iOS 6 and above (including devices like the iPhone and iPod) that lets you to store things like Eventbrite tickets, boarding passes, and membership cards in one place. You can add your Eventbrite tickets to Passbook from your order confirmation email, from the Eventbrite app, or from an order completed on a mobile browser.
Tip: Have questions about Passbook? Check out Apple support for details.
Pro Tip: If you accidentally delete a Passbook ticket, you can add it again following the same steps.
Note: If the organizer updates any event details (like date, time, or location), this won't be reflected in Passbook. You'll need to repeat this process to refresh your tickets—or just use the Eventbrite app to store your tickets and any changes will be reflected immediately.
1
Add tickets from email.
When you receive your order confirmation email, PDF and mobile tickets are usually attached. Just tap the Add to Passbook button, tap Add when you see the ticket display, and you're done!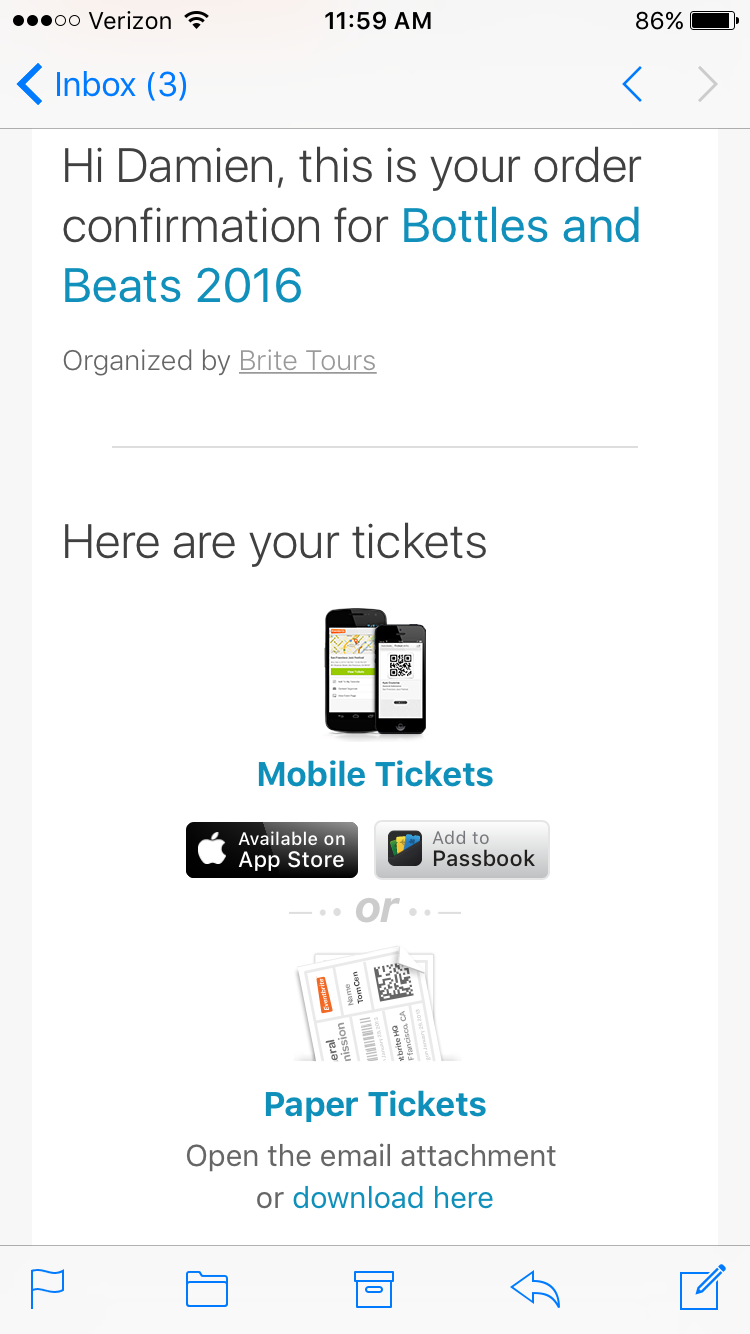 Tip: If you purchased tickets for a group, you can forward the order confirmation email to other attendees and they can add their tickets to Passbook as well. Make sure each person downloads a unique ticket so that you can all get into the event.
2
Add Tickets from the Eventbrite app.
If you made your purchase in the Eventbrite app, tap My Tickets at the bottom of the screen and tap on your event to see your ticket. Then tap Add to Passbook, tap Add in the upper right corner, and you're done.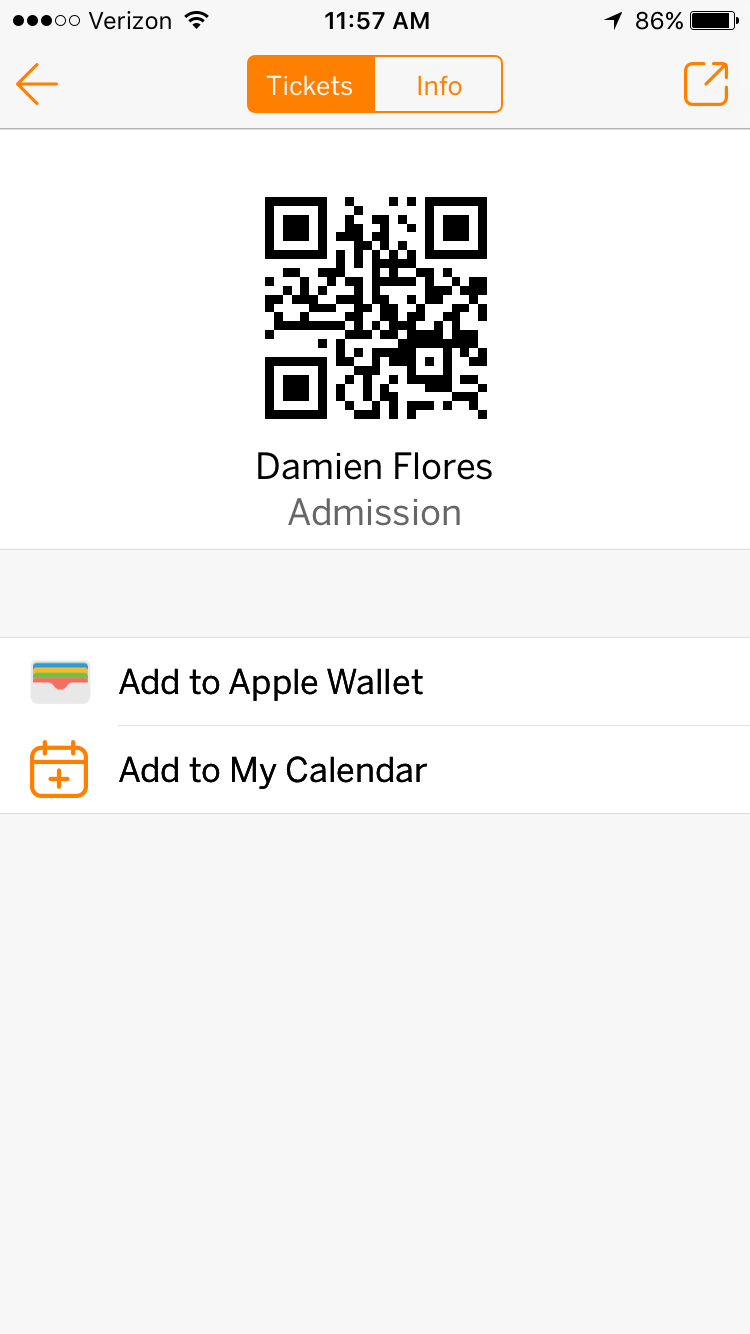 3
Add Tickets from a mobile web browser.
You can also add tickets to Passbook after completing your order on an iOS device. Simply tap the Add to Passbook button on the order confirmation page (not available for all events). You'll be prompted to choose which ticket(s) you'd like to add after tapping Add to Passbook.
When you've successfully added a ticket to Passbook, you'll be able to access it to scan for the event. Tap the information icon to see the details for your event.